New Year is coming – Have you thought of hiring a Medicare insurance agency? Or, are you in doubt about how to hire them? You are at the right place!
Well, growing up, we haven't given much thought to insurance. Everything was taken care of either by our parents or our jobs. When the requirement for automobile insurance came up, we shopped around to find the cheapest rates. When we bought a home, mortgage insurance tacked on as a matter of fact if we didn't have large money as a down payment.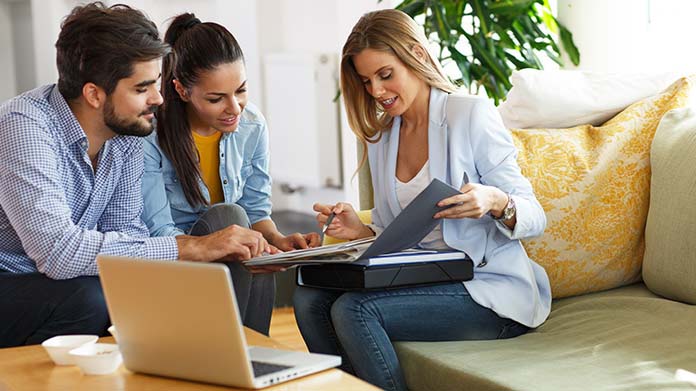 Up until this point, hiring an insurance company, deciding which insurance products we need or researching all the coverage didn't occur to most of us. However, now it's really the time to start thinking about Medicare Insurance Agency and medicare health insurance plans.
It means you should find an insurance agency that understands the enrollment periods, multiple plans, and changes that happen throughout the year. But, due to the emergence of many health insurance companies in the USA, it is making it impossible to select the reliable one. Skyline Benefit can be your ultimate place if you want to learn more about health insurance plans.
Questions To Ask Before Hiring Medicare Insurance Agency
It's understandable if you find it confusing to hire a trusted Medicare insurance agency. Therefore, while researching and rating agencies, make sure they can satisfy you with the following questions. Their answers will offer you a better understanding of what they can – and can't – offer you. It's your life, so you have the authority to make the right choices and decisions for yourself and your family.
Even if you are hiring our company and are doubtful about your determinations, always ask these questions to get a satisfactory result.
These are the four essential questions to ask your health insurance broker about medicare insurance:
1. "Do Your Agents Specialize in Medicare Health Insurance?"
You may already know that Medicare and Medicare insurance plans are complicated and changing. So, it's vital to choose someone that understands the ins and outs of medicare insurance and updates you with every change. It includes new legislation and enrollment dates.
2. "Do You Own an Independent Medicare Insurance Agency?"
Skyline Benefit is an independent health insurance agency. Once you work with us, rest assured we offer innovative and flexible health insurance for businesses and individuals.
Therefore, choose a medicare insurance agency that provides most, if not all, the plans near you. It includes Covered California, Healthcare.gov, Medi-cal, Dental and Vision insurance, Medicare Advantage plans, and more.
3. "Can Your Health Insurance Agent Help Me With Customer Service Problems That Could Arise With Medicare Insurance?"
You may have questions lurking in your mind, "whom to call if I have questions about the Medicare coverage?" well, your local medicare insurance agency, Obviously! If you contact us or visit our Twitter page, our agents will assist you in clarifying all the doubts and confusion.
4. "Will the Agent Guarantee That The Medications Will Get Covered By The Plans?"
"Medications can be the biggest out of pocket expense for some seniors when it comes to Medicare insurance. Your agent must help you find a plan that covers your medications at the lowest out-of-pocket cost to you." – the words of a professional broker.
Things to Consider While Selecting A Medicare Agent Or Broker
There are other things that you should consider as well:
1) Before selecting a Medicare agent or broker, check the license and your state insurance department.
2) Experience is a must-have quality. Skyline Benefit is a reputable Medicare insurance agency with years of experience in this field.
3) Select a medicare insurance agency that offers excellent customer service.
Summing Up
Skyline Benefit is an independent medicare insurance agency specializing in Medicare insurance plans for years. We understand what our clients need and what's available to them and help you select the best for you. Health insurance will help your business by offering you and the employees with reasonable medical care and attracting the best employees. If you have any doubts about our services, you can contact us anytime you want.